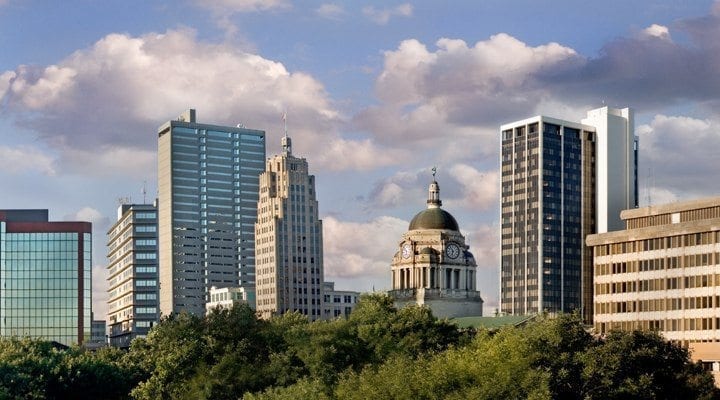 This week the Fort Wayne City Council approved increasing the local option income tax (LOIT) from 1 percent to 1.35 percent. The LOIT is expected to raise $13.5 million in revenue for city projects and public safety. During the same meeting, the council also created a new property tax in the form of a Cumulative Capital Development Fund which raises $800,000 in year one and up to $2 million annually in subsequent years.
Both tax increases were adopted by the Republican controlled council by a vote of 6-2. Councilmen Mitch Harper (R-4th) and Russ Jehl (R-2 rd) voted against the measures.
Mayor Tom Henry praised the council for their leadership on investing in Fort Wayne's future.
"Fort Wayne City Council tonight voted favorably on one of the most important initiatives in the history of the city of Fort Wayne," Henry wrote in a prepared statement. "By investing in ourselves, we're saying we're committed to a great quality of life, tremendous neighborhoods, new jobs, and business growth."
Yes, that quote is correct. The mayor of Fort Wayne called the passage of these tax increases "one of the most important initiatives in the history of the city of Fort Wayne."
The city administration has struggled to come to terms with the implementation of the property tax caps that occurred in 2008. Since then, the city has "lost" $53 million in revenue. Instead of reducing their budget to reflect the impact of the tax caps, the city decided to deplete savings and other funds to maintain service and spending levels.
"This is not a huge tax increase, it's catching up to what we lost," Republican Councilman At-Large John Crawford said, "Just because we decreased property tax revenues doesn't mean the cost of running the city went down."
And that comment reveals a true problem: "… what we lost". The city feels a disturbing sense of entitlement to the contents of our wallets. The effects of this wrong mindedness are poor spending habits and skewed fiscal values that typically lead to deficits and fiscal trouble.
Council President Tom Didier (R-3rd) preferred to think of the tax increases as "tax relief" to help justify the new rates. However, this explanation is a stretch.
A family with a household income of $20,000 and a home valued at $58,000 will see $10 in property tax relief and will pay an additional $60 in income tax. If you make $53,000 per year and have a home worth $105,000 the property tax relief is a whopping $1 with an additional $175 owed to the city in income taxes. Double the income and value of the home from the last example and property tax relief jumps to $4 per year with an additional $347 of income tax to pay.
Apparently, Mr. Didier believes that $1 in property tax relief in exchange for having to pay an additional $175 in income taxes is a good deal for residents. Perhaps this kind of thinking is what got the city in trouble in the first place? We'll be sure not to spend the "relief" all in one place, Mr. Didier.
During council comments, Tom Smith (R-1st) supported the tax hikes due to the balanced nature of the plan. He felt that the combination of cutting employee benefits, increasing taxes, and the aforementioned property tax relief struck the right balance and would also increase revenue for other units of government in the area.
What Mr. Smith forgot is that for a budget plan to be truly balanced, spending cuts must be included as well. The two dissenting councilmen – Mr. Harper and Mr. Jehl – found many areas to cut and re-think as part of a balanced plan that did not include a tax increase. Unfortunately, their plan was reject by the Mayor's administration and their fellow council members.
The blanket rejection has much to do with the impact of increased revenue (taxes) on the Community Economic Development Fund. Traditionally, this fund has struggled to keep pace with the $65 million backlog in road work needed in Fort Wayne and the increasing costs to maintain the park system. With the tax increases comes a surplus of funds – upwards of $30 million over the next four years. There is a danger here that Mr. Harper correctly pointed out.
"How do you expect the administration now to use pay-as-you-go when they have not over successive administrations," Mr. Harper said. "There's a temptation to use that for future bonding. The prudent thing would be to say let's keep the revenue at an adequate level to take care of our needs, but not produce something that is a temptation for use of future bonding."
I do not agree with Mayor Henry that these tax increases are "one of the most important initiatives in the history of the city of Fort Wayne." There were far better options. Cutting the budget to a sustainable level is an important initiative. Reducing the massive bond debt that the city holds due to a lack of planning is an important initiative. Tackling the $60 million street backlog with legacy funds is an important initiative. Pursuing a plan that achieves all of these initiatives without raising income taxes IS an important initiative. Instead, the council took more money from our pockets and slashed city employee benefits to make up for shortfalls that were predictable and preventable.
During the next election cycle the voters have an important initiative: restore fiscal responsibility to their city's government.