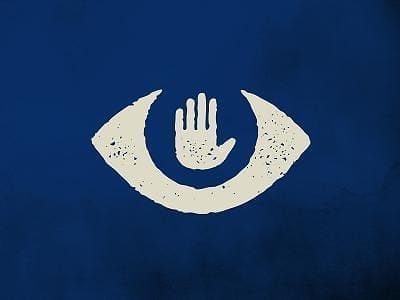 If only the good die young, the world has become much worse in 2013.
Before Aaron Swartz's suicide in January, he had nearly completed work with Wired's Kevin Poulsen on a secure system with which to accept messages and documents from anonymous sources over the Internet. The result of that effort was DeadDrop, an open- source python platform. The system assigns each source a unique code name so a relationship can be established without news organizations ever knowing the source's identity.
Poulsen managed the program for the first six months since going public six months ago. On Tuesday, the Freedom of the Press Foundation announced it would be taking over the project, renaming it SecureDrop and providing on-site installation for news organizations along with ongoing technical support.
That's 1.
As details about journalist Michael Hastings' death remain unanswered following the release of a coroner's report, a neighbor says the late reporter was afraid to get in his own car hours before he died in high-speed crash June 18 in Hollywood.
Hastings, 33, was killed when his Mercedes coupe crashed into a tree just before 5 a.m. that morning, and details about the collision have been contested in the months since. Days later, a friend of Hastings said the reporter believed he was being investigated by the government, and the anti-secrecy website WikiLeaks said one of their attorneys was contacted by Hastings just hours before his death.
On June 17, Hastings allegedly told his colleagues that he was going off the radar for a bit because he was working on a big story. Now only furthering skepticism about the journalist's demise, his neighbor tells the Los Angeles Weekly that Hastings was terrified to get into his own car hours before he died inside of it.
Jordanna Thigpen tells LA Weekly that Hastings approached her in the early hours of June 18 and pleaded with her to hand over her Volvo.
"His behavior grew increasingly erratic. Helicopters often circle over the hills, but Hastings believed there were more of them around whenever he was at home, keeping an eye on him. He came to believe his Mercedes was being tampered with," Gene Maddaus wrote for the Weekly.
The story that Hastings was working on at the time of his death centered around CIA Director John Brennan, the chief architect of President Obama's foreign drone program. It related specifically to Brennan's role as the administration's point man tracking investigative journalists and their sources in Washington.
This email from Stratfor, a CIA-connected private security firm whose emails were hacked and released to the public by Wikileaks in February of last year, reveals that Brennan was indeed behind the "witch hunts of investigative journalists."
That's 2
Ilya Zhitomirskiy died Saturday after San Francisco police were called to investigate a reported suicide. The UK Daily Mail writes about Ilya:
"Mr Zhitomirskiy was one of the founders Diaspora*, a new social networking service meant to give users more control of their information online, and sought to lure people away from bigger sites like Facebook, Google and Twitter… Mr Zhitomirskiy was a hardcore computer programmer, obsessed with Internet security and maintaining privacy online."
That's 3
4) Chris Kyle
5) Keith Ratliff
6) John Noveske
I'm not the conspiracy theory type. I find it counterproductive and self-indulgent. I like hard facts, but I'm astounded by the lack of media coverage looking into the deaths of these privacy and second amendment advocates.
I understand the major news outlets refusing to cover Benghazi in order to protect Hillary Clinton. I understand when they refuse to cover Chris Kyle, Keith Ratliff, and John Noveske, but privacy is something that unites ALL citizens.
The 1960's was the era of civil rights. The next twenty years are going to be about privacy rights. We must demand they be established and upheld; no loopholes; no legal interpretations based off a vague clause in the Patriot Act; no more FISA courts. The press are under attack by the privacy-industrial complex. The government feels attacked by calls for transparency. Their grip on the situation is starting to slip.
I'm not saying the United States government is murdering dissidents, but I AM  saying that I bet Edward Snowden will not live through 2014.  If it weren't for KGB protection Snowden would have died in some tragic "accident." I believe he will die from a heart attack, choking, a rare disease, or car/plane crash.
Where there's smoke, there's fire. It's time for the citizens to start spying on the government. Virtually every electronic device comes with recording capabilities, so lets turn the surveillance apparatus around on big brother. Every interaction with a government official, police officer, federal agent, or hell, even if you see men dressed in black acting suspiciously in a public place you have a duty to record it.
We're not conspiracy types, but we do demand transparency and accountability. If they won't give it to us, we'll force it on them. Together our efforts can be the mother of all microscopes.