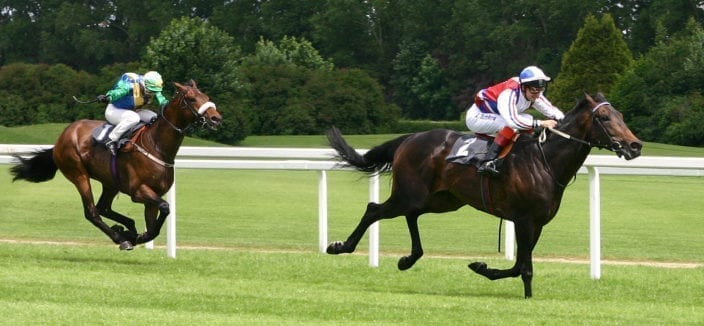 Welcome to the We Are Libertarians Horse Race, a new game show that helps libertarian candidates raise money and their profile.
Mark Rutherford, Michael Dixon, and Chris Spangle ask questions of two candidates. The candidate with the best campaign will come out of the show with a WAL endorsement, $500 of consulting services from Mark and Michael's political consulting firm, and we will ask our audience to give a boatload of money to their campaign.
We are also launching the We Are Libertarians Horse Race Club. Club members will give $10 a month (or more) to promote this episode on the We Are Libertarians Facebook to raise awareness of their two campaigns. Libertarian-leaning candidates of any party can sign up there as well.
---
The Horse Race Club
Help promote libertarian-leaning candidates and We Are Libertarians at the same time! Your monthly contribution to the Horse Race Club will go towards Facebook advertising to libertarian audiences for the Horse Race episodes. We want to show the world that libertarians are running great races, but we cannot do it without an ad budget. The bigger the contribution, the more people we can reach!
Not Ready to Join? Then Let us Know if You Would?
---
Episodes:
---
Candidate Submissions:
---
Want to ask questions of the candidates?
Submit a question!
---